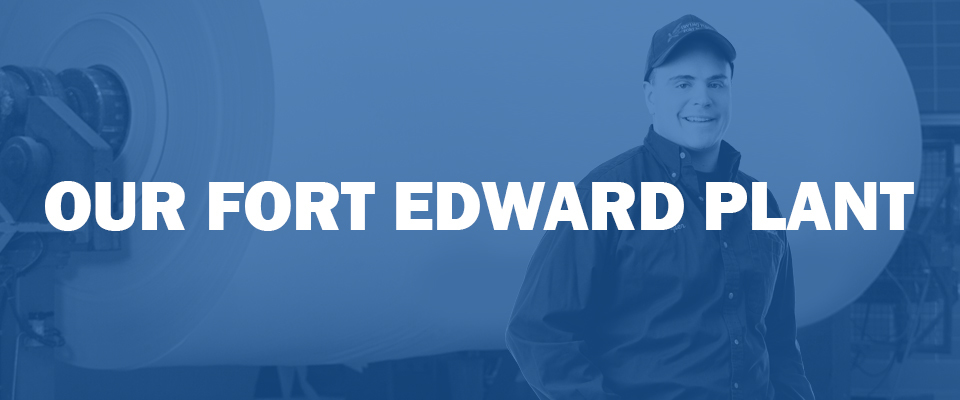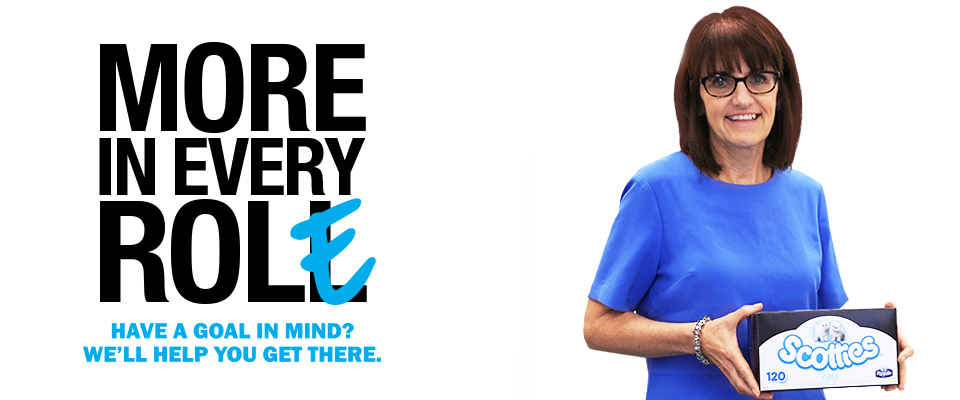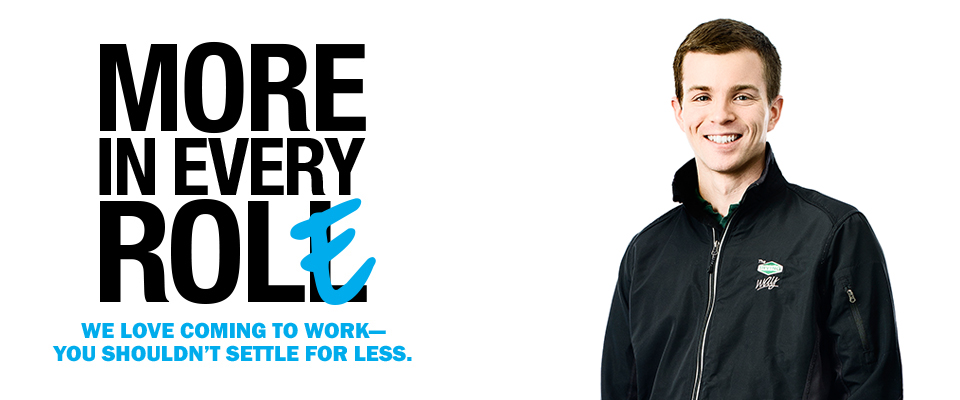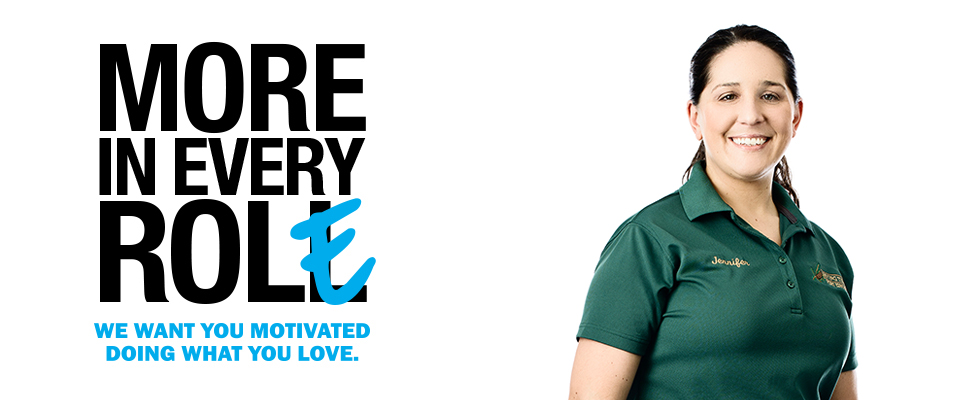 SKILLED OPERATIONAL ROLES
Take Pride in Your Work. Take Time for Your Life.
At Irving Consumer Products (ICP), we owe our success to our unbeatable team. At our Fort Edward location, we've got a group of hard-working, hands-on leaders who have each others' backs—with the competitiveness to keep breaking records. And we didn't get this great team by accident… they're here because at ICP, we know that a healthy Work/Life balance in a role you love is what makes a rewarding career. Our team works hard for us, so we make sure they've got what they need to succeed—at work and at home.

Where It All Began
Our Fort Edward location is our very first facility, and we treat it like the crown jewel in our collection—because our team deserves feel secure knowing their best interests are taken care of.

Get Rewarded
We're a company that rewards performance and initiative, looking for people who deserve to be recognized for rolling up their sleeves and getting the job done. If you want to grow your skillset, make a difference in a growing company and get paid well to do it, you'll find your fit at ICP, Fort Edward.
ENGINEERING, LEADERSHIP & TECHNICAL ROLES
Make Your Mark.
Join a company where your work matters, and your future is your own.
At Irving Consumer Products (ICP), we want to win. We want to find ways to be better than our competition… but more importantly, we want to be better than our yesterday, every single day on the job. At our state of the art Fort Edward location, Continuous Improvement is part of our culture. That doesn't just refer to our cutting-edge tech or marketing model—it means supporting every member of our team to learn, grow and become a bigger part of the company.

One Team. One Goal.
We're a private company, family-owned, which means we don't need to wait on endless red-tape to get things done. We're reinvesting in our Fort Edward facility in more ways than we can keep up with, here. We'll give you a project with major impact; if you make it your own and bring innovative ideas, we'll incorporate them into how we do business. And we'll reward you handsomely, with opportunities and promotions, for all your hard work.
If you want room to grow, we'll never stop training you on every aspect of our entire enterprise. If you want your work to make a difference while growing your skillset, you'll find your fit at ICP, Fort Edward.

A Safe Environment
Safety is our highest priority and a part of our daily practice. We've got firefighters and paramedics on our team, ready at all times to make sure everyone goes home the way they came in. Oh… and if you'd like to become one of our paramedics or firefighters, we'll pay for that training, too. It's the least we can do, to keep our amazing people healthy and safe.

The Freedom of Shiftwork
With our 12 hour shift schedule, you'll be paid as much as someone in a 9-to-5, while having just as many days to yourself as you have days at work. That means time for your family, time for your hobbies, time for appointments… and time for yourself. By working 12-hr shifts while on the job, you get more days without coming in to work at all. What would you do with extra days off, every single week?

Endless Opportunity to Learn and Advance
We mean it when we say that we want you to find your fit—that's why we're committed to supporting our employees in reaching their goals. That means we'll offer time off to earn certifications… and we'll pay for your exams. If there's an aspect of the business you'd like to learn? We'll show you the ropes. If you show initiative, you can own your career and grow as far as you'd like, in the organization.

Cutting-Edge Tech
At ICP, we're growing fast—and that means investing for the future and stocking our plants with the newest, fastest, best machinery available. Seriously—we've got tech to make any engineer or gear-head start to drool. You'll have the opportunity to become an expert on machines that most people in the industry only dream about.

Family Company Culture
We're a big, competitive enterprise that's changing the game in the industry, but make no mistake: we're still a family company. Our parent company, J.D. Irving, employs over 18,000 people in North America and has been family-owned for 135 years. We believe in recognizing and rewarding hard work, showing our appreciation, taking care of each other, and celebrating our success. Joining ICP means joining a family that wants to see you succeed.

Never Stop Learning
At ICP, we're never stagnant. We want new ideas, we need new ideas, and that comes from new perspectives from excited, motivated individuals. We offer endless opportunity to learn every aspect of the business, and your supervisors will support you and make sure you never stay in one spot long enough to ever get complacent. We'll pay for your training, give you time off for education, send you to conferences… whatever you need to reach your goals, we've got your back.

Real Responsibility
Part of our commitment to learning means learning hands-on; we pride ourselves on giving our team members important projects with the freedom to work, early in their career. We value entrepreneurship and initiative, so we want you to make the project your own, innovate new ideas, and really show us what you can do. And if you take the reins and make it work, you'll see your creativity and your hard work implemented across the organization. Always changing means there's always new opportunity to make a difference in the entire company.

Always Growing
Even in this crazy economy, ICP has continued to reinvest in our organization. Be it the massive expenditure of new state-of-the-art tech for our plants to increase output, or the commitment to training our team in cutting-edge business solutions, we're putting our money where our mouths are—because we're growing. Being owned by J.D. Irving, Ltd. means we aren't going anywhere—and we're planning for a very bright future.

Unbeatable Culture
Our team is what makes us so special. Being a family company, that mentality trickles down to the team-level, where everyone supports one another, collaborates with one another, and respects each contribution. You'll be joining a team made up of some of the leading experts in their field—but they'll be receptive and happy to hear your contributions. We became the best in our field through cooperation and working as a team, to reach our goals.
We've got your back.
With our competitive benefits package;
Medical, Prescription, Dental and Vision coverage
Flex Spending Accounts
Life and Supplemental Insurance
Long-Term Disability Insurance
Paid Time Off
As well as other top-of-industry benefits;
Employee Incentive Program
Internal Growth Opportunities
Paid Breaks
Uniform and Shoe Allowance
Perks of the Role.
With our competitive benefits package;
Medical, Prescription, Dental and Vision coverage
Flex Spending Accounts
Life and Supplemental Insurance
Long-Term Disability Insurance
Paid Time Off
As well as other top-of-industry benefits;
Employee Incentive Program
Internal Growth Opportunities
Relocation Assistance (where applicable)
Your Work Matters at Irving Tissue